Extech's DT500 Laser Distance Meter with Bluetooth takes distance measurements from remote areas and can transmit readings via Bluetooth to iOS devices using Extech's free App Store app.
The DT500 can measure distances up to 229 ft (70 m), automatically calculating area and volume. Indirect measurements are calculated using the Pythagorean Theorem. All necessary measurements can be checked at a glance with the meter's large LCD display.
The continuous measurement functions tracks min and max readings, with automatic updates every 5 seconds. On-board software and storage can display the sum and difference of multiple readings, with memory to recall the previous 20 records.

Price:$229.99
Free Shipping
Buy EXTECH DT500 Laser Distance Meter Now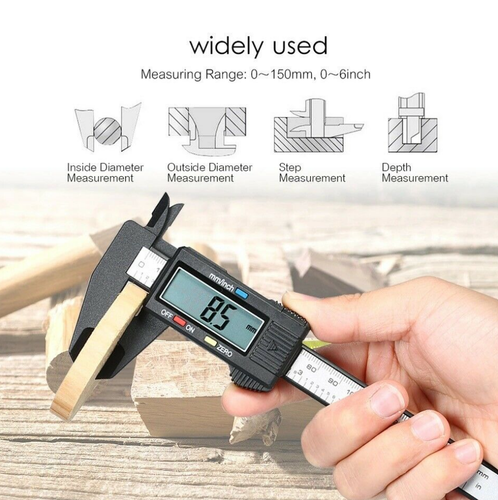 Price:$9.99
Buy 6″ 150mm Carbon Fiber Electronic Digital Vernier Caliper Now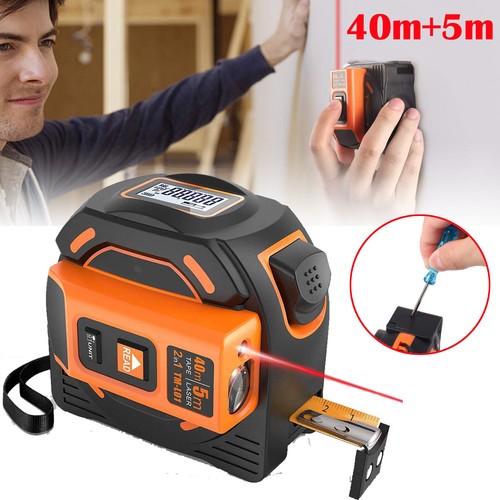 Price:$36.60
Buy 2-in-1 LCD Digital Display Laser 131Ft Tape Measure Now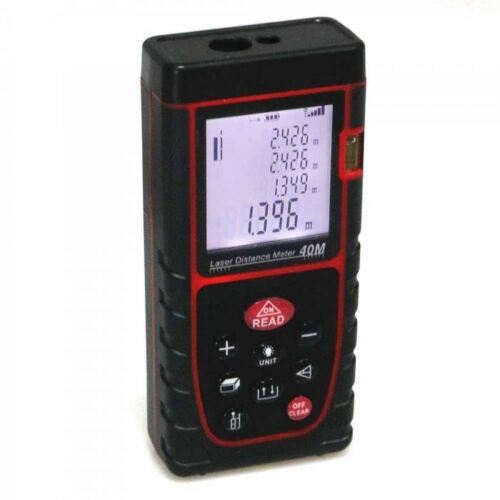 Price:$49.99
Buy Electronic Digital Point Laser and Shoot Distance Tape Measure Now
Specification:
  Measuring Units: M/ Ft/ Inch/ ft+in
  Measurement Range: 0.1 to 328 feet
  Measuring Accuracy: ±1/16 inch
 Operating Temperature: 0°C~40 °C
 Laser Type: Grade II, 630-670nm, <1mW
 History Measurement Records: 20 Groups
 Auto Instrument Switch-off: 180 seconds
Batteries Type: 2x 1.5V AAA batteries(included)
 Waterproof: IP54
Feature:
 1. Built-in Electronic Level
 2. Battery Status Indication
 3. Auto Error Report Technology
 4. Set Up Front/ Rear/End Piece Benchmark
 5. Indirect Measurement by Pythagorean Theorem
 6. Calculation of Area, Volume, Addition/Subtraction
 7. Large LCD with Backlight and Multi-line Display (4 Lines)
 8. Continuous Measurement and Min/Max Distance Tracking (Display Value)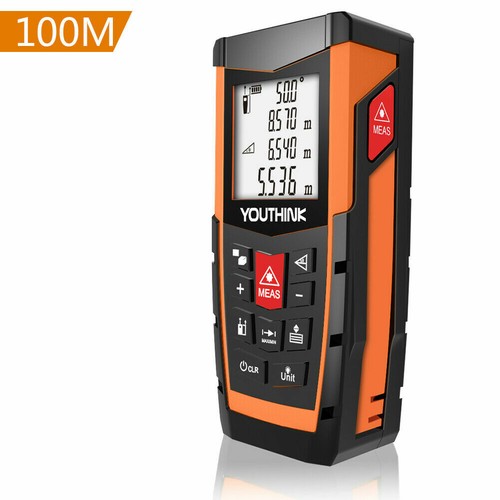 Price:$39.58
Buy 40m/100m Electronic Digital Measure Distance Meter Now
The Tacklife laser measure is a great unit. The device is compact, easy to use and has a nice bright backlit display. There is a "Unit" button on the device that enables measurements to be displayed in meters, feet, or inches (ex 1.906 m, 6.253 ft,n 75 in). Another button allows the unit to measure from the front or the back of itself. This means that the unit can be placed on a wall and the measurement takes into account the length of the device itself. The device can calculate area and volume as well.
The Tacklife laser measure is great for quickly and accurately measuring the area of a room in order to, for example determine how much carpeting or flooring material is needed.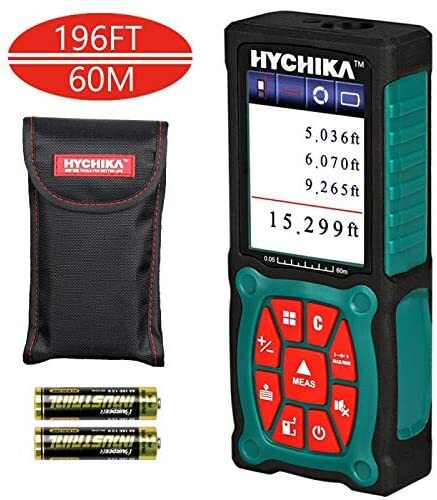 Price: $29.98
Buy Tacklife Advanced Laser Measure Now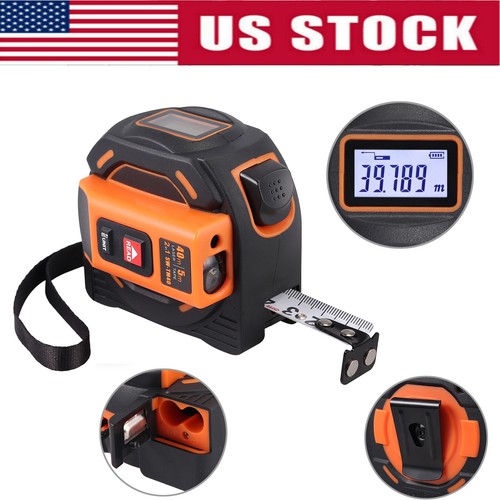 Price: $45.00
Buy 2-in-1 Laser Tape Measure Now
Authorized Klein + Full Factory Warranty!!!
This Digital Angle Gauge and Level can measure or set angles, check relative angles, or can be used as a digital level
High visibility reverse contrast display improves visibility in dimly lit work environments
Strong magnetic base to attaches to conduit, pipes, saw blades, vents, ducts, and other ferromagnetic surfaces
V-groove edges enable optimal alignment on conduits and pipes for bending and alignment
0 to 90-Degree and 0 to 180-Degree measurement ranges facilitate multiple and diverse applications

Price: $32.99
Buy Klein 935DAG Digital Angle Gauge and Level Now