The Portable Movie Theater is a smart, portable projector. It's a projector that turns any smooth, white surface into a screen for watching videos and other digital content. It's small and light enough to be easily portable. Want to lay on a bed together and project onto the ceiling? No problem. It's also smart, which means that it's more than just a projector.
The PMT has its own operating system that connects to your WIFI, runs apps, and downloads content from the Internet.  Conceptually, it's very similar to an AppleTV or a Roku, but it uses a projector instead of plugging into your TV.
PMT has two target audiences in mind.  First, it's clearly aimed at little kids.  It's small, light, and easy for kids to take anywhere without any cables, and it comes pre-loaded with content geared towards little kids.  Second, it's also aimed at couples or friends who want to spontaneously enjoy a video together from traditional sources like YouTube, Netflix, and Amazon Prime Video.
CINEMOOD comes packed with endless hours of fun cartoons, e-books, shadow puppets, lullabies, and bedtime stories. The pre-loaded parent-curated library has no commercials and includes more than 120 hours of of pre-loaded, kid-friendly reading and educational content.
What's in the box?
The projector
A micro-to-USB cable with wall charger
A rubber stand for holding the projector steady
A manual with 6 pages of English instructions
Hardware specs
3 in x 3 in x 3 in
0.5 lbs
Internal, rechargeable, non-replaceable battery with up to 5 hours of battery life
3.5mm audio support
16 GB of internal memory, though only 6.8 GB are free out of the box
2.4 GHz WIFI and Bluetooth 4.0 support
Support for a variety of audio, video, and image formats
Screen mirroring (iOS only)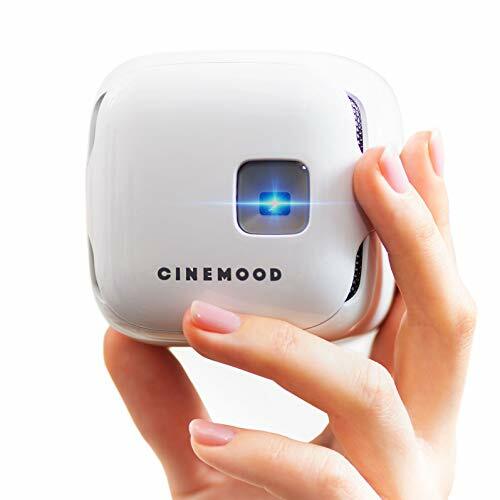 Price: $245.00
Buy CINEMAMOOD Portable Movie Theater Projector Now
Price: $199.99
Buy Cinemood Movie Theater Projector Now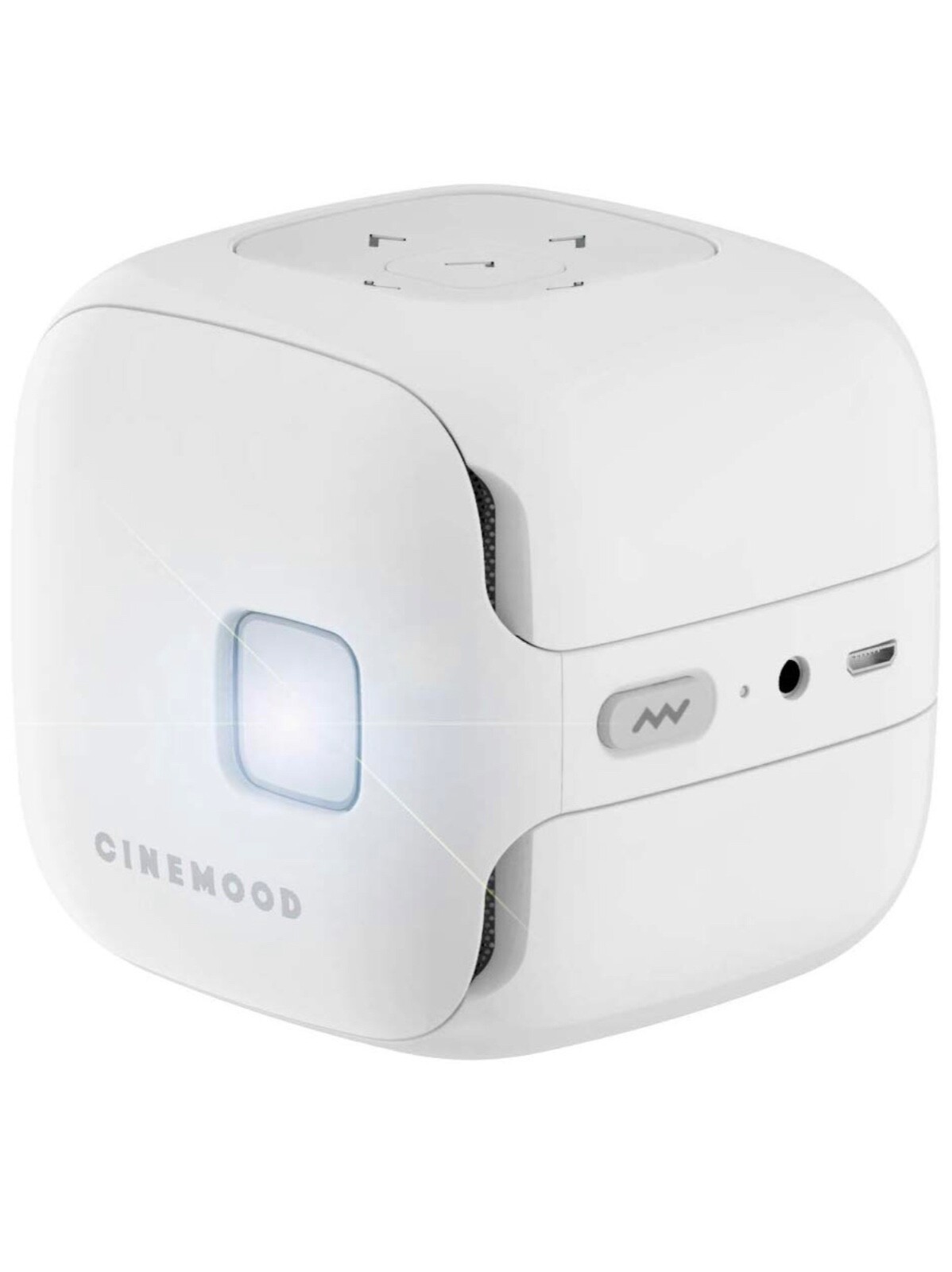 Price: US $395.00
$35 for 12 months with PayPal Credit
Buy CINEMOOD Portable Movie Theater Now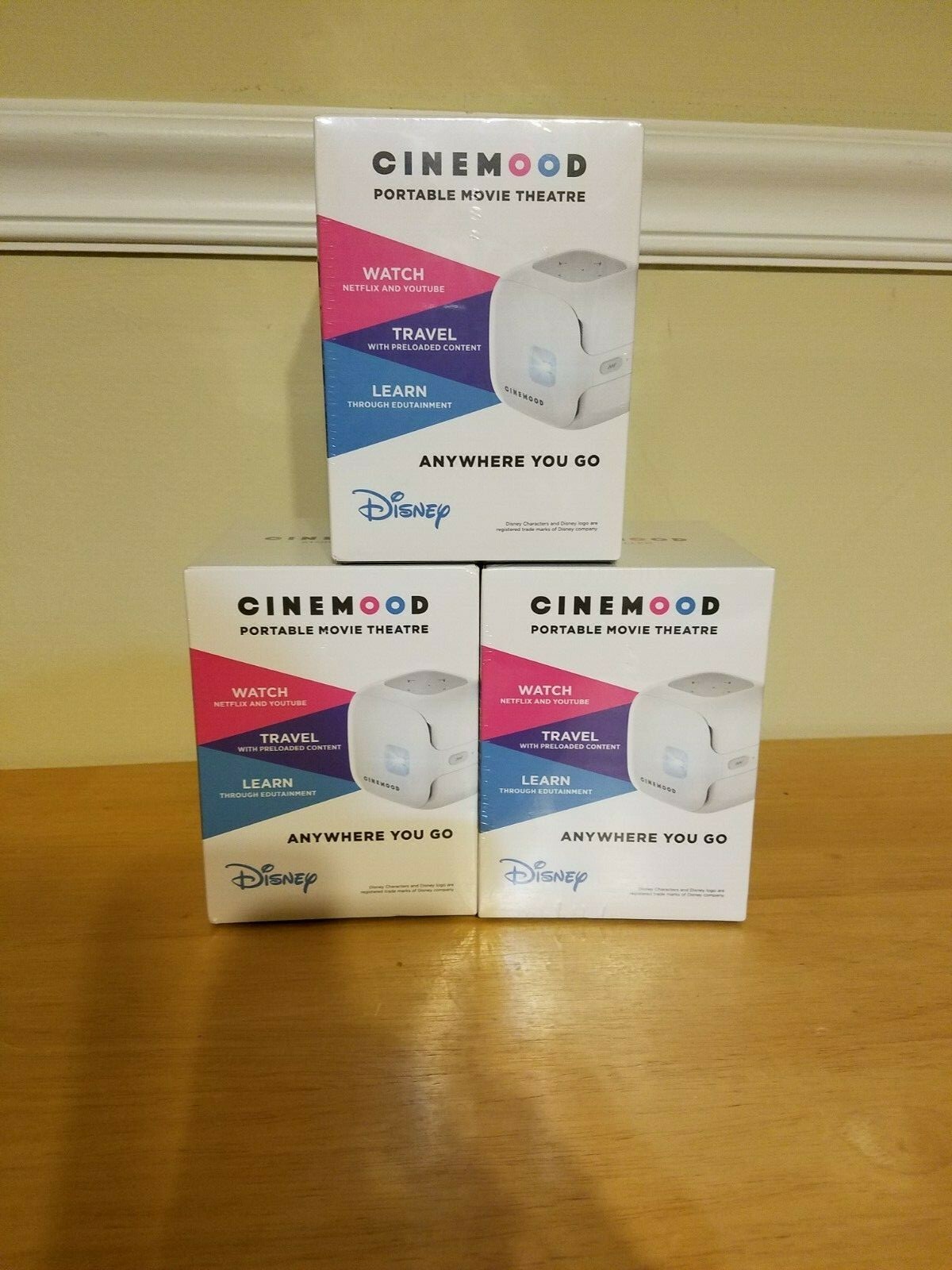 Price: US $648.21
$27 for 24 months with PayPal Credit*
Buy Disney Cinemood Portable Movie Theatre Now
Sources:
CINEMOOD Portable Movie Theater projector review